If there is one thing I as a K9 handler keep messing up is getting my service weapon and drop leg holster caught up in the K9 tracking line, this brings about something my colleagues calls the "one-legged holster dance" there is also the case of getting stuck in vehicles, leg holsters are really cumbersome.
So I talked to colleagues (thanks Anders) and looked around the internet and stumbled upon Safariland's MLS Molle kit. It's a brilliant little piece of kit that enables you to have multiple slots for you holster and a fork design that enables you to one handedly switch positions of your holster it also do not require any destructive modifications to the Crowns equipment.
The MLS kit "SAFARILAND Molle Kit Foliage Green" available at Terräng or any well stocked Safariland reseller!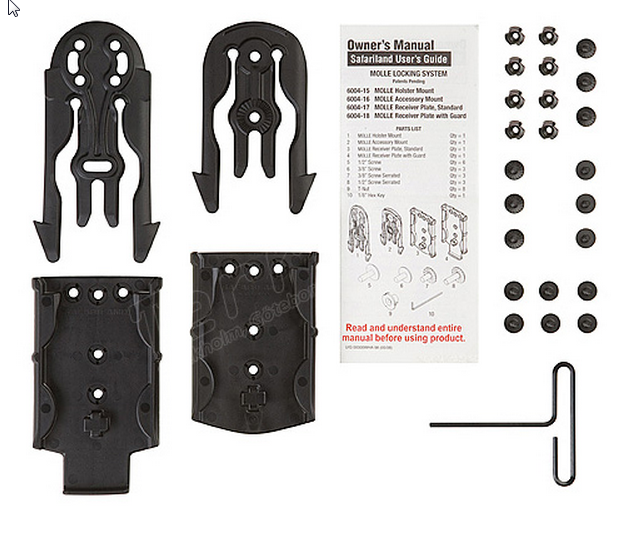 Ok so first you unscrew the 6004 from the leg plate, when you've done that fasten the long MLS receiver on the leg plate, it has a protection tab that will prevent a) you getting the pointy bit of the fork in your leg when you kneel and b) prevent accidental disconnect. Then you proceed fastening the long fork on the actual holster, the long fork also allows you to adjust the can't of the holster, I like to have mine slightly forward leaning, once you find the right cant, tighten well.
When you're done it will look something like below (click to enlarge images).
Now to continue with the vest/plate carrier assembly we will use the shorter receiver and fork. Fasten the short receiver on the MLS fork and angle it the way you wish the holster to sit, and make sure you can get a quick and easy draw from the position you choose. I choose a slight cross draw configuration where the grip of the weapon is mid chest. But you can choose whatever is comfortable, the idea is for it to be out-of-the-way but also usable.
When you fasten the vest assembly it should look something like this.
You get one additional bonus if you have the extra belt loop to move your leg plate from your vest to you pants belt for the times where you're not wearing a vest or plate carrier, the MLS system do build outwards about a centimeter which means your uniform jacket will no longer get stuck in the SLS holster safety system release if you choose to have a high ride leg placement of your holster.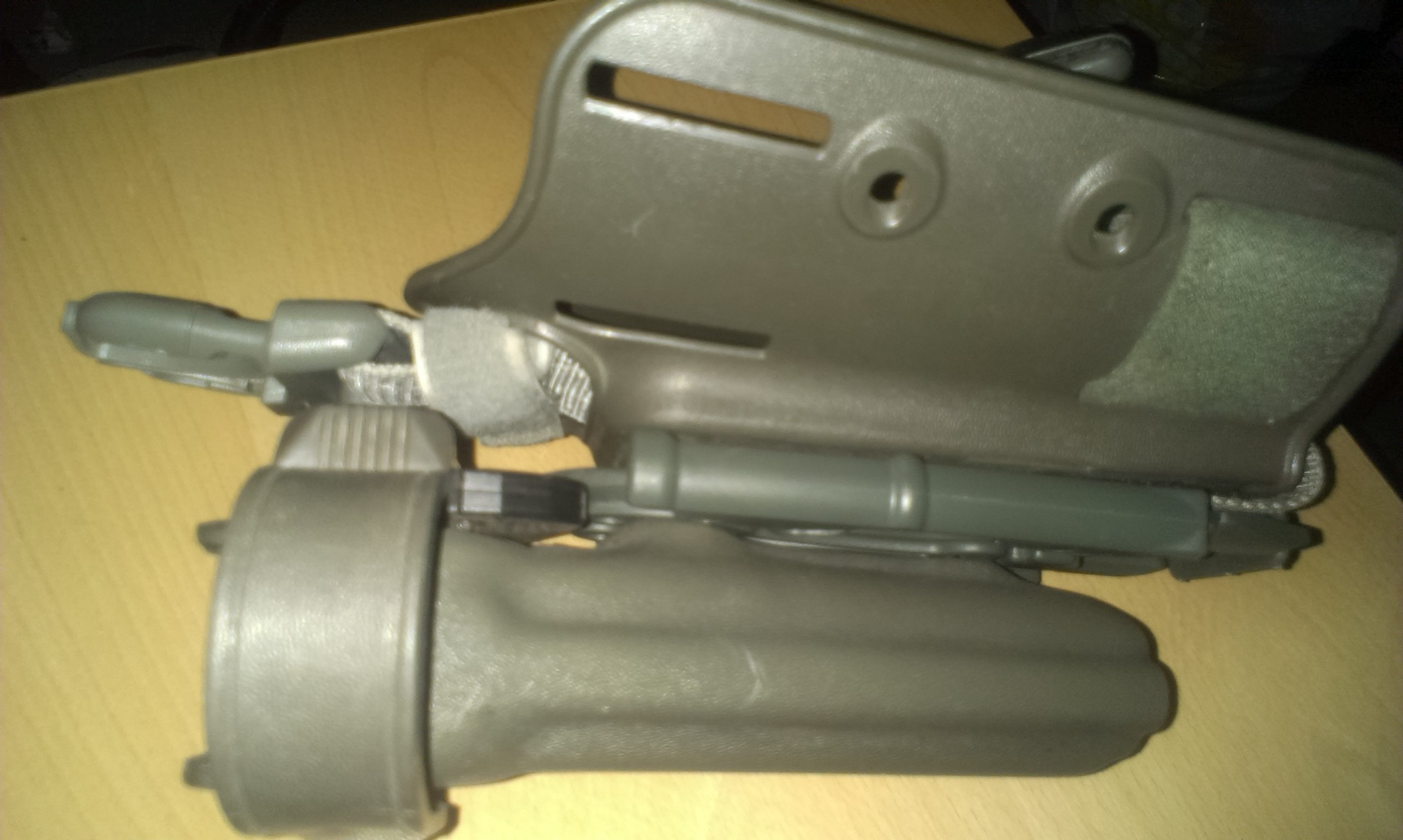 And that's it as they say 🙂
Feel free to comment with your own custom solutions to everyday problems!